A digital skill development program to help youths become digitally skilled. Are you ready to move from zero to beginner and from beginner to the next level? Apply now!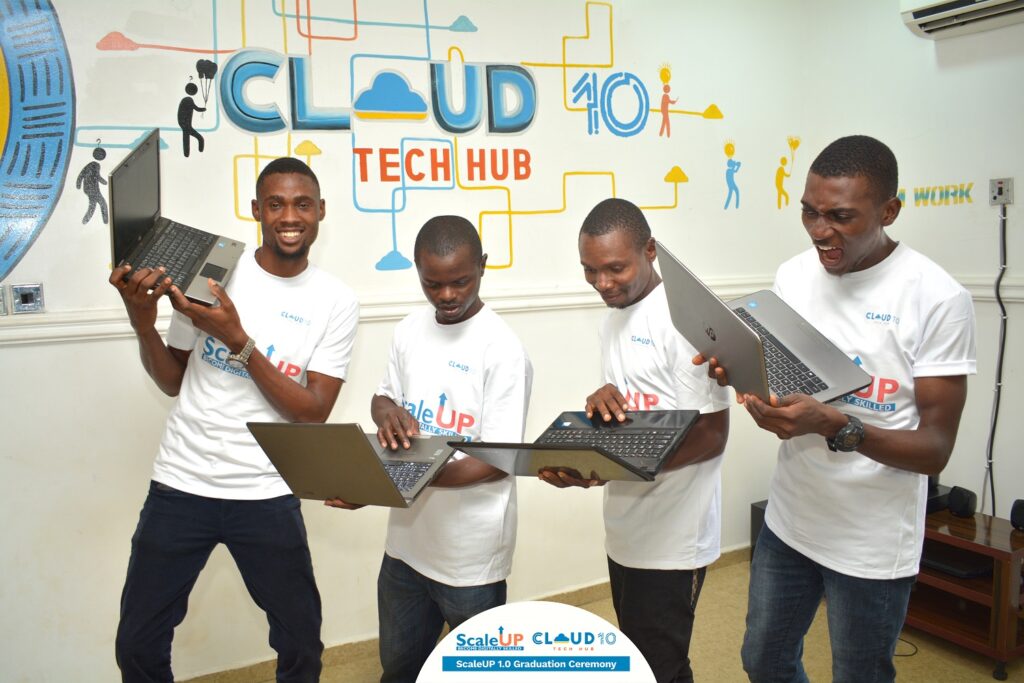 iMove is the training programme where you will be learning one of the following skills for 8 weeks straight; UI/UX Design, Graphic Design, Digital Marketing and Website Design with CMS. The training days are 10am – 12pm on Mondays, Wednesdays and Fridays for the 8 weeks.
Anyone between the ages of 18-40 who can access a laptop or own one. Also, the participant must be available at our workspace
(Cloud10TechHub)
throughout the programme duration. Also participant should be able to pay 30,000 Naira upfront for the training.
You can choose only one of the learning tracks of this training.
Application Open
The platform for application is now opened for you to apply
Application Deadline
By this date, registration will be closed finally. So try to apply early
Contacting of Applicants
Applicants will receive an email to inform them of the next step in the training.
Training Begins
The training will begin with orientation on the first day and fundamentals of all tracks will be taught. Training holds 3 days a week (Monday, Wednesdays and Fridays) by 10am - 12pm.
Graduation and Issuing of Certificate
Participants will receive their certificates.
The certificates can be used in your online portfolio or on Linkedin.
Graphic Design
Introduction to Design, Design Principles and Software (Photoshop and Illustrator)
Marketing Design (Flyers, Posters, Banners etc.)
Social Media Designs – (Carousels, e-flyers for different social media platforms, and Youtube thumbnails)
Brochure Design, Magazine and Book Cover Design
Brand Identity Design (Logo, Business Card, Letter Head) – Student must be able to conceptualise logo and design it themselves
Brand Identity Design (Logo, Business Card, Letter Head)
Project – (Student shall be given project that cut across all that has been taught
Project Presentation and Graduation
UI/UX Design
Digital Marketing
Website Design (CMS)
I see this training as a privilege. I thank God for it. I already have the knowledge of Graphic Design before coming, but this training took it to another level by exposing me to design principles and design process. This training really shapen my mind in graphic design.
I have been working with SMEs on branding, but joining this training exposed me to the deep part of branding and design right from the first class. Thanks to Cloud10 Tech Hub for this programme.
I am really happy for joining scale up. I have learned so much from digital marketing to design. I can now market and grow my business. I encourage people to join the next training.
I really appreciate the management of Cloud10 Tech Hub for introducing this programme. As a participant, I have learned design with Canva and photoshop, also online marketing. The skills I've acquired is a must have for every youth. Now I can make money with it.